SPAIN/PORTUGAL
Leadership Communication Abroad: Intercultural to Interpersonal
Program Description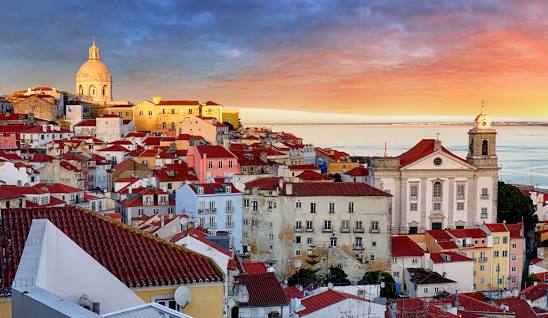 Leadership Communication Abroad: Intercultural to Interpersonal is a special topics study abroad course focusing on contemporary intercultural and interpersonal leadership communication through immersive ethnographic research, reflection, and application. Topics include intercultural, interpersonal, nonverbal, and leadership communication skill building; ideal leadership across cultures, cultural rules for establishing and maintaining workplace relationships; conflict management and resolution for leaders in global workplaces; building DEIB organizations (diversity, equity, inclusiveness, and belonging); missions, visions, and values; leadership transparency in organizational communication; the use of technology and AI in leadership across intercultural spaces.
---
Dates
May 23, 2024 - June 1, 2024
---
Itinerary

Madrid, Spain (4 days)

Madrid Walking Tour (Guided)
During your stay in Madrid, you will expand your knowledge of Spanish history, culture, and politics. Let's begin the trip with a walking tour of Habsburg Madrid, known to Spaniards as Madrid de los Austrias, and which includes the Puerta del Sol, the Royal Palace, Plaza de Oriente, Plaza de la Villa, Plaza Mayor, and some of the city's oldest streets. (No applicable entrances) 
*Please note flights must arrive prior to 12pm in order to have time for the tour.

Royal Palace (Guided)
The Royal Palace of Madrid has served as the official residence of the Spanish Royal Family and now used for state ceremonies. The palace is the largest palace in Europe with 135,000 square meters (1,450,000 sq ft) of floorspace and it contains 3,418 rooms! Your guided tour begins in the Plaza separating the neo-Classical Palacio Real and the Catedral de Santa María Real de la Almudena. Next, we proceed to visit the many ornate and dazzling rooms and halls that comprise the palace. During your tour, you may get a glimpse paintings by artists such as Velázquez and Francisco de Goya or see the world's only complete Stradivarius string quartet known as The Royal Quartet. 

Full Day to Toledo (Guided)
Influenced by the Visigoths, Spanish Muslims, Catholic Christians, and Sephardic Jews, Toledo is a city that has wonderfully preserved architecture and is rich in Spanish history & culture. Begin your day trip with a panoramic bus tour and take the opportunity to appreciate Toledo's unique hilltop situation and strategic military value. See the Gothic Cathedral and the rebuilt Moorish style Alcazar tower. Experience the 'casco histórico' (Old Quarter) as you cross the Tagus River on one of the oldest bridges, el Puente de San Martín, and make your way to the monastery of San Juan de los Reyes and Santa Maria la Blanca (a medieval synagogue). Continue your tour at Santo Tomé Church where you can admire El Greco ́s masterpiece, "The Burial of Count Orgaz," and conclude your tour at the Cathedral of Santa María where you will be introduced to Spanish late Gothic architecture. (All entrances included)
Free time in Toledo to explore and enjoy lunch on your own.
Return to Madrid in the late afternoon.
Enjoy the remainder of the day free on your own with dinner on your own.
Lots of Other Great Things
Flamenco show
Incredible meals
Vineyard visit

Lisbon, Portugal (5 days)

Lisbon Walking Tour (Guided)
Start by visiting the neighborhood of La Baixa at the Plaza de los Restauradores where the magnificent building of Hotel Eden is located. In this square begins Avenida da Liberdade, the most important of Lisbon, which ends in the Marques de Pombal Square, where modern Lisbon begins. Next to it is the Rossio Square with the National Theatre and its famous Nicola café. This square is one of the liveliest places in Lisbon. From here you can approach the Plaza de Figueira with its picturesque mansard houses and offering a good view of the Castle of San Jorge. These three squares are very close to one another, barely a hundred steps apart. From FigueiraSquare, you will see the elegant Rua Augusta pedestrian street that, through an Arc de Triomf, enters the Plaza del Comercio. You cannot forget the two guilded streets that cross the Rua Augusta: Rua Aurea and Rua da Prata. Because of the aforementioned layout of the city surrounded by hills, there are several viewpoints that offer you beautiful panoramic views of Lisbon from different perspectives. The most spectacular views can be found from the walls of the Castle of San Jorge. But you also have beautiful panoramic views from the nearby Santa Lucia or the viewpoint of San Pedro de Alcántara in the Barrio Alto. And, of course, from the terrace of the historic Elevador de Santa Justa, a curious place worth knowing. If you have little time to visit Lisbon, it is imperative that you stroll through the central district of the Baixa. Climb to the Castle of St. George and look out to the viewpoint of St. Lucia. (No entrances included; whispers included.)
Traditional Portuguese Cooking Class (Guided)
Enjoy learning more about the Portuguese culture with a guided cooking class! (Materials, instructor, and fee included)

Torre de Belem and Monument to the Discoveries (Self-guided)
A UNESCO World Heritage Site, the Belem Tower was originally a fort and departure point for adventurers looking to explore the world beyond Portugal. A short walk away, the Monument to the Discoveries was built in conjunction with the 500th anniversary of Henry the Navigator's death – the supporter of several important explorations during his time (entrances included).

Monastery of St. Jerome (Self-guided)
Built to honor explorer Vasco de Gama who sailed from Lisbon on his voyage to India in 1498, this UNESCO World Heritage site was built in the Manueline style and served as a monastery for monks before becoming a school and orphanage until 1940 (entrance included).

Sintra and Cascais Day Tour (Guided)
Tour of Sintra: Sintra is one of the oldest towns in the country, on a hillside, with birthday-cake villas covered with tiles and luxuriant vegetation. Visit Pena Palace, a Romanticist castle in São Pedro de Penaferrim. The castle stands on the top of a hill in the Sintra Mountains above the town of Sintra and you can enjoy a breath-taking view of Lisbon. (Entrance to Pena Palace included.)
Visit the coastal town of Cascais: once a tiny fishing and artist's village. The old town is home to the medieval Nossa Senhora da Luz Fort and the Citadel Palace, a former royal retreat. Nearby is the whitewashed Nossa Senhora da Assunção church, with glazed azulejo tiles (no entrances included).
---
Cost
$4,215 per student – Based on a minimum of 10-14 full paying participants
$3,555 per student – Based on a minimum of 15-19 full paying participants
*flight not included
Taking for credit?
Scholarships, grants and loans can be used as financial aid for trip cost
Military financial assistance
---