Resources for Future Students
The need for polished communicators is ever-present. If you're looking for a degree that opens the doors to a wide range of opportunities, consider studying Communication.
Communication Degrees & Programs
The Communication Department at UCCS offers both undergraduate and graduate programs. Our programs offer a diverse range of specialization options, including:
General Communication
Media Studies
Digital Filmmaking
Professional Communication (Organization, Strategic, or Leadership)
Sports Communication
---
Internship Opportunities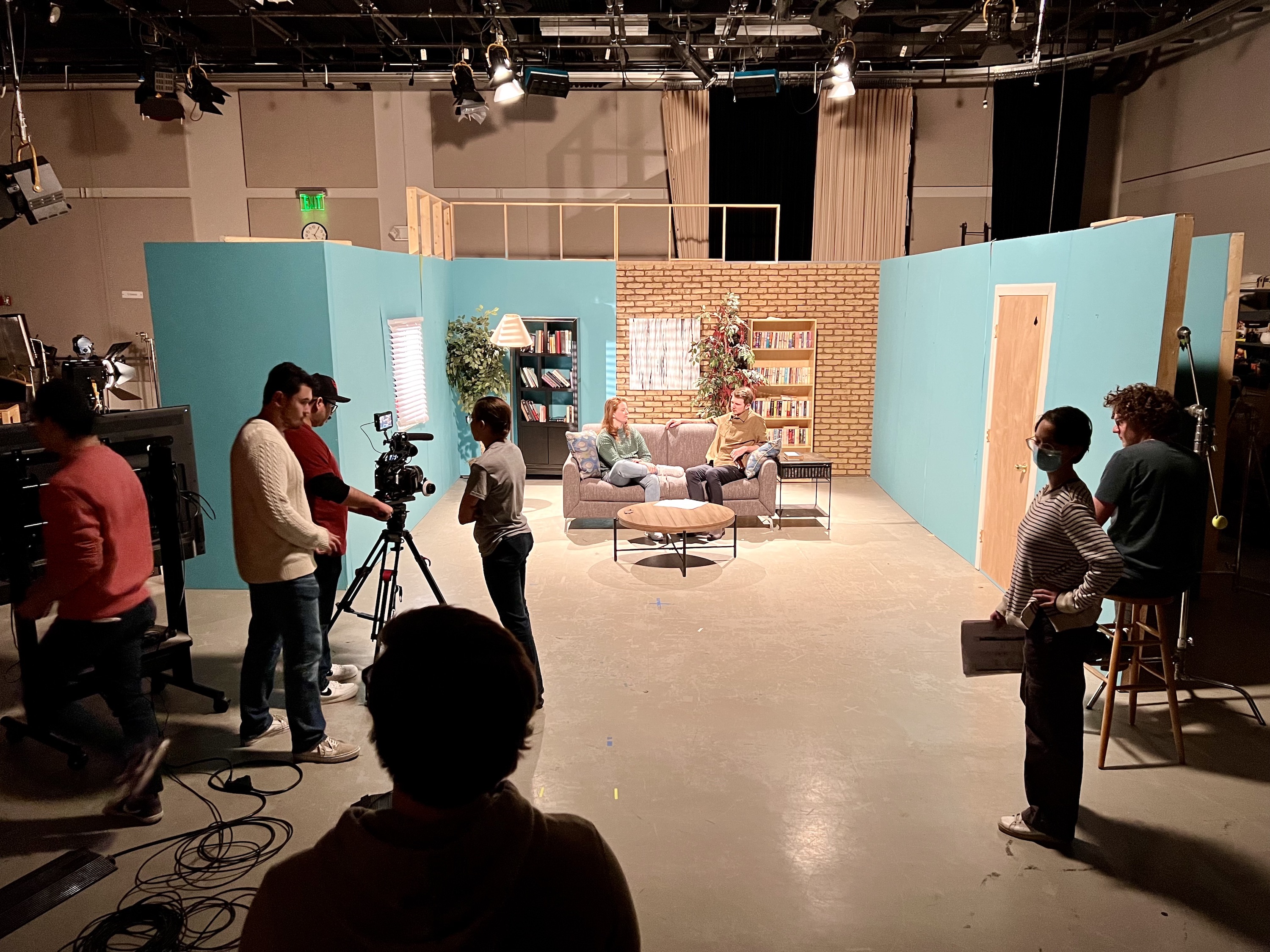 As a Communication student, we recommend you complete an internship while pursuing your bachelor's degree.
Internships are an opportunity to gain real-world experience and blend what you've learned throughout your courses with hands-on training in a professional setting.
---
Careers Possibilities
Studying Communication equips you with a comprehensive understanding of human communication, including interpersonal, organizational, and mass media communication.
Potential Career Fields:
Electronic Media/Radio/Television

Director of Broadcasting
Producer
Market Researcher
Technical Writer
Web developer
Social Media Specialist

Journalism

Editor
News Writer
Technical Writer
Newscaster
Anchorperson
Advertising
Advertising Specialist
Copywriter
Media Planner
Creative Director
Media Buyer/Sales Representative

Public Relations

Publicist
Lobbyist
Account Executive
Corporate Public Affairs

Digital Film / Cinema

Producer
Screenwriter
Film Editor
Film Critic
Cinematographer
Video Production Specialist

Health Care

Health Educator/Communicator
Health Campaign Director
Health Communication Analyst
Medical Grant Writer
Hospital Director of Communication

Government / Politics

Political Campaign Director
Public Information Office Writer
Program Coordinator
Legislative Assistant

Business

Manager
Personnel Recruiter
Negotiator / Mediator
Director of Training and Development
Customer Service Representative

Law

Legal Researcher
Legal Secretary
Legal Reporter
Mediation & Negotiation Specialist
---
Frequently Asked Questions (FAQs)
If you are considering pursuing a degree in Communication, we recommend checking out our FAQs page for more information. Please feel free to reach out to us if you have any further questions or concerns.