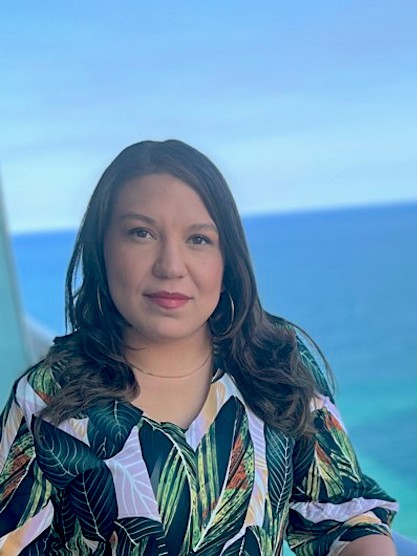 Highlights
Sloan Gonzales (she/her) serves as the inaugural Director of Diversity, Equity and Inclusion Education and Outreach, providing a critical role in developing, coordinating, and assessing DEI educational initiatives and resources to help promote individual and institutional agency and social responsibility for DEI at UCCS. Additionally, she works to foster partnerships and collaborations with key stakeholders and develop/design innovative outreach communications that help elevate the impact of DEI at UCCS.
Sloan Gonzales is an adjunct instructor in the department of Communication and the Gateway Program Seminar since 2017. Teaching in the areas of intercultural communication, interpersonal communication, leadership, strategic and organizational communication, and public speaking.
Sloan Gonzales fromaly served as the program director for The Chancellor's Leadership Class and UCCSlead program. She has worked in non-profits and higher education for over a decade supporting leadership development, community engagement, and DEI development. She also is a community advocate, trainer, program developer, and public speaker that focuses on ethical leadership, communication, social justice, leadership development, community and culture building, strategic planning, and civic engagement. Sloan is a UCCS alum with a degree in Sociology and a master's in communication with an emphasis on Leadership.
Sloan is committed to creating communities of collaboration that craft opportunities for all people to be seen and known.
Education
M.A., University of Colorado Colorado Springs (Communication)
B.A., University of Colorado Colorado Springs (Sociology)