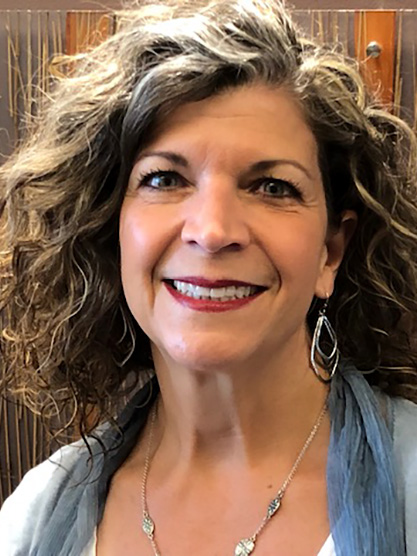 Highlights
Graduating with honors, Connie Blackmann received her BS in Organizational Management and Human Resources from Colorado Christian University and her MA in Speech Communication from the University of Colorado, Denver. Throughout the past 23 years she has taught at the collegiate level in the areas of interpersonal communication, inter-cultural communication, public speaking, life assessment, research and analysis, communication theory, nonverbal communication and persuasion. Connie has also developed in-seat courses and is certified to develop and teach on-line courses. She is the course director for COMM 2010 and 2030.
For 10 years, Connie served as Faculty Advisor for the National Communication Association's honors society Lambda Pi Eta--Delta Gamma chapter, here at UCCS. In 2005, she was awarded LAS Outstanding Instructor of the Year and was awarded Student Government, Student's Choice Educator of the Year Award for 2009/2010. She is also an honorary faculty member of Alpha Sigma Lambda Honors Society since 2004. In 2016, she received honorary faculty membership in Alpha Lambda Delta, UCCS Honors Program. She not only enjoys teaching but considers it an honor to be part of students' achieving their goal of pursuing higher education and enhancing their lives. Within this process, she feels that she learns just as much from students as they do from her, and they keep her "young at heart." She considers this the greatest perk of her profession.
In addition to being grateful for her career, Connie's true passion is her family. She is an extremely proud US Air Force wife and US Air Force mom. She has five amazing adult children and a "nana" to two adorable grandsons and a one granddaughter. She attributes her faith and relationship with the Lord in accomplishing every bit of the above.
Education
M.A., University of Colorado, Denver (Speech Communication)
B.S., Colorado Christian University (Business Management--human resource emphasis)
Teaching
COMM 1020: Interpersonal Communication ·
COMM 2010: Oral Communication in the Workplace In-seat & Online (Course Director)
COMM 2030: Introduction to Communication Theory In-seat & Online (Course Director)
COMM 3230: Nonverbal Communication ·
COMM 4200: Persuasion
COMM 4201: Persuasion Online ·
GPS 1010: So You Think You Can Speak