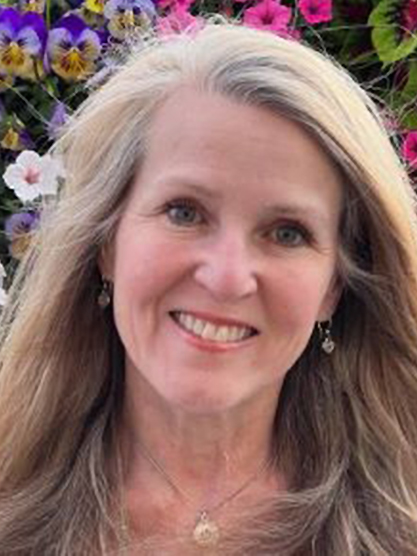 Principal Instructor / Course Director
Highlights
Dr. Liesl H. Eberhardt is currently a Principal Instructor / Course Director in the Department of Communication, teaching primarily in Leadership Communication within the Professional Communication Track. She began her teaching career as a Senior Graduate Teaching Assistant (GTA) at UCCS in 2001 in the public speaking course. She now enjoys teaching a variety of communication courses within the department. Her research interests have fallen primarily within the area of leadership and organizational communication, specifically perceptions of gender differences in leadership styles across various organizational contexts.
Prior to her university career, Dr. Eberhardt spent a decade in business owning and operating a medical transcription service with several clinic and office contracts/sub-contracts. Her university administrative experience includes serving for four years as the Assistant Director for the Pre-Collegiate Development Program (PCDP), a CU system-wide academic program for targeted middle and high school students who are first-generation college bound students, which has now partnered with The Science, Technology, Engineering, and Math Program (STEM). She also spent three years during her master's degree as Co-Assistant Director of the Communication Center while serving as a Senior GTA.
Dr. Eberhardt was fortunate to be a member of the first group of UCCS graduate students to study at the University of Siena in Italy and the University of Vienna in Austria as part of the Intercultural Organizational Communication study-abroad grant with the Department of Communication as part of her M.A. degree program. She received her Ph.D. from the University of Nebraska, Lincoln in educational leadership and higher education administration in 2009.
Liesl has currently been teaching more online courses and enjoyed earning certificates in Online Course Design, Designing with Accessibility in Mind, and Online Course Facilitation. She has twice been featured as a guest speaker in Curiosity Unlimited's yearly roster. She presented first in 2014 on the topic, Understanding Bad Leadership. She was later asked to return for their holiday luncheon in 2017, co-presenting on Fake News: The Good, The Bad, and The Ugly. In the Dec. 9, 2013 issue of the UCCS Scribe, she was interviewed for an article titled Gender Preferences for Teachers, Bosses Not as Prevalent, providing insight on a recent Forbes article. In the spring of 2011, the UCCS newsletter, Communique, featured Dr. Eberhardt in an article on teaching strategies, student engagement, and incorporating new technologies into higher education. Her research has been presented at past National Communication Association annual conventions, the Rocky Mountain Communication Association conference, the Women in Education Leadership conferences, and featured in the Women in Higher Education newsletter.
Finally, Liesl enjoys all Colorado has to offer with her husband Eric, a teacher/drummer. They spend their time with there two a National Mill Dog rescues, Kaydence and Lily. They love to travel whenever they can get away.
Education
Ph.D., University of Nebraska, Lincoln (Leadership, Higher Education Administration)
M.A., University of Colorado Colorado Springs (Organizational Communication)
B.A., University of Colorado Colorado Springs (Communication)